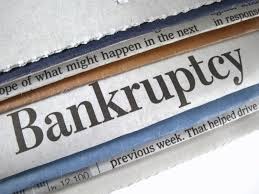 Chapter 13 bankruptcy is a way to reorganize debt.  Debtors file a plan with the court to repay their creditors over three to five years.  Unsecured creditors are paid, if at all, based upon the debtor's disposable income.  There are many cases where debtors file Chapter 13 bankruptcy and propose to give the unsecured creditors nothing.  On the other hand, many debtors pay their unsecured creditors in full.  The bottom line is how much your credit cards, medical bills, and pay day loans receive in your plan is based upon your ability to pay.
Most of my clients work very hard to avoid filing bankruptcy.  I have had clients working three jobs for a total of eighty hours a week, simply trying to get their credit cards paid off.  I have had clients reduce their living expenses to almost nothing, so that they can catch up on debt payments.  When they come to meet with me for the first time, I get to tell them that they can stop working so hard.
They always look puzzled when I say that to them.  So, I explain to them that now that they are filing Chapter 13 bankruptcy, they don't have to kill themselves working three jobs anymore.  They can work a forty hour a week job, and their plan payment will be based upon that income.  If they work more hours, they will simply hand the money over to a trustee who will then pay it to the unsecured creditors.  If they don't work the hours, then the unsecured creditors will not get paid, and at the end of the bankruptcy case they will be discharged without payment.
In most Chapter 13 plans there is a minimum payment needed to provide for any secured creditors and priority creditors listed in the case.  Before a debtor reduces their income too much they should speak with a bankruptcy lawyer about their situation.