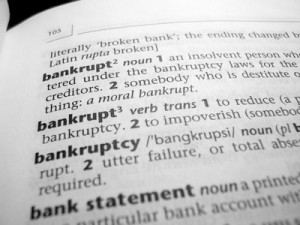 Confirmation in Chapter 13 bankruptcy is the process of getting a reorgranization plan approved by the court.  When a bankruptcy case begins the debtor files  a Chapter 13 plan.  This plan states how he intends to treat his creditors in the bankruptcy case.
Treatment of individual creditors largely depends on the type of claim the creditor has and the debtor's goals in the bankruptcy.  Secured creditors either get paid directly by the debtor, by a trustee, or not at all if the debtor wishes to surrender the collateral securing the debt.  Priority creditors get paid in full by the trustee during the duration of the plan.  Unsecured creditors get paid in whole, in part, or not at all, depending on the debtor's disposable income or value of nonexempt property.
If a creditor or a trustee doesn't like any provision of a Chapter 13 plan, then they file an objection to confirmation.  The debtor's attorney then reviews the objection and decides whether or not the creditor has a valid reason for filing an objection.  Based upon this review the attorney may suggest to their client that they agree to the creditor's demands, offer a compromise to the objection, or go to hearing and let a judge decide.  Once all of the objections to confirmation are resolved, assuming the debtor is current on their payments to the trustee and met all of the other requirements for confirmation, the plan is confirmed by court order.
Confirmation of a Chapter 13 plan basically changes the rights to of the creditors listed in the bankruptcy.  They are paid (or not paid) according to the terms of the plan.  After the plan is completed and the debtor receives a discharge, the creditors cannot come back and attempt to collect any additional funds.  The confirmation and discharge order prevent future collection of any portion of the debt that would have been remaining under the original contract.