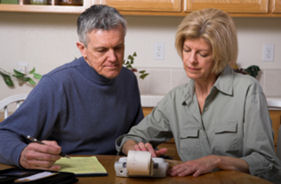 If you are like most of us then you look forward to your family vacation.  Not only is it a much needed break from your job but it gives you an opportunity to spend quality time with family and friends.  However, bad choices in choosing a family vacation may mean that you suffer financially the rest of the year.
Have you ever thought about how much that vacation is really costing you?  Most people who budget for their vacation remember to account for travel and hotels but forget to take into account the other costs that always come up on a trip.  Don't forget to budget for eating out, souvenirs, shopping, and recreation.  If you are paying for your trip with a credit card then the trip may be much more expensive than you think.  If you carry a credit card balance, then spending $2,000 on a family vacation may  cost you $2,500 by the end of the year.  If it takes you several years to pay off your credit card then the cost of that vacation could easily double or triple.
To keep the cost of a family vacation down, consider the following tips.  Pay cash for your vacation.  This will prevent you from incurring all that interest while paying off the trip.  Consider driving instead of flying.  I recently took a trip to Missouri with my family.  Four of us drove and the cost of traveling there and back was the cost of buying three tanks of gas for a total of about $200.  If we were to have flown it would have cost between $1,000 and $1,500 and we would have needed a rental car.  If the destination is close enough then drive.  Camping is a great way to save money on vacation if you have a tent.  The cost of a campsite is a fraction of what a hotel room costs.  Most kids love camping so this is not only a great way to save money but also great fun for the family.
The bottom line is look for as many ways to save money while on vacation as possible.  Don't go into debt to take a family vacation.  The vacation is supposed to be a break from all the stress of regular life.  Don't let your vacation create financial pressure during the rest of the year.