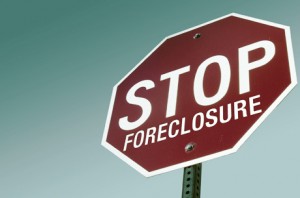 Homeowners that have fallen behind on their mortgage payments often file Chapter 13 bankruptcy to prevent foreclosure of their home and to catch up on missed payments.  Chapter 13 bankruptcy allows them to get caught up on their payments over three to five years without worrying about whether or not the mortgage company will take away their home.  Also, the bankruptcy case will prevent the lender from charging outrageous fees and penalties.  Chapter 13 bankruptcy is a great way to protect property and catch up on missed payments.
In many cases, debtors who have missed their mortgage payments are also not paying homeowner's assocation dues.  HOA dues are often secured by a house.  Even if the debt is discharged in the bankruptcy case a lien may still exist against the property.  Failure to pay the HOA dues could result in enforcement of the lien by way of a foreclosure sale.  Any missed homeowner's association dues should be included in the Chapter 13 plan.  These types of claims can be paid in full, along with the mortgage arrears, at no interest.  This will allow the debtor to finish his bankruptcy case current on all obligations secured by his home.
Debtors must also stay current on any homeowner's assocation dues that come due during the bankruptcy case.  Missing payments that come due after filing is grounds for lifting the automatic stay.  Creditors can lift the automatic stay by filing a motion with the court asking for relief from the stay.  Once the bankruptcy stay is lifted the creditor can pursue all collection efforts available to them under state law, including foreclosure of the property.  Debtors who have fallen behind on HOA dues during the pendency of their bankruptcy case may be able to cure the missed payments by way of an agreed order, allowing the automatic stay to remain in effect.  These agreements usually require that the debtor modify their plan to provide payment to the creditor or else cure the missed payments directly through payments outside the plan.