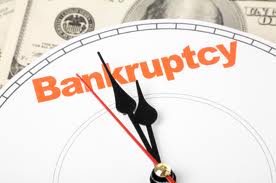 Every once in a while I will meet with a client who is nervous about meeting with me.  I am not sure if this is because I am the first attorney they have ever met, or because they are already stressed about their financial situation and are worried about what I have to tell them.  Either way, there is no reason to be nervous.
Bankruptcy lawyers are people too.  We have the same problems, worries, and goals as everyone else.  When you walk into my office you will find that the lobby is comfortable and the receptionist is friendly.  In some law firms a paralegal or financial advisor (salesperson) meets with clients the first time.  I meet with all of my potential clients personally.  During our meeting I am going to ask a lot of questions about your situation.  Some of them are going to seem strange and I tend to move quickly from one question to the next.  Many of them may seem unrelated to what you believe your problems are but they are all important.
My questions are designed to determine eligibility for bankruptcy, to determine if there are any potential problems that could come up in a case, and to determine how much filing bankruptcy will cost.  I don't mean the cost of hiring me.  I typically use a flat fee for bankruptcy cases.  I am talking about how much the debtor can expect to pay each month in a Chapter 13 plan or property that might be liquidated in a Chapter 7 bankruptcy case.
At the end of our first meeting I will be able to tell you if you can file bankruptcy, and if so how filing will help your situation.  If bankruptcy isn't in your best interest then I try to develop a plan to address your financial problems.  However, most people that come into my office benefit from a bankruptcy filing.