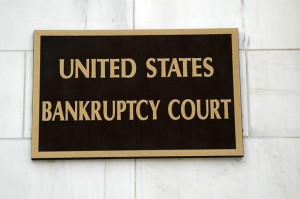 If you know you are going to file bankruptcy in the near future, it is a good idea to begin accumulating the documents your attorney will need now.  Bankruptcy attorneys have to provide a significant amount of information about their client's financial situation to the bankruptcy court.  This information is submitted to the court in two types of documents:  schedules and statements.
The schedules generally give a snapshot of what the debtor's financial situation is on the date of filing.  They include a list of assets, a selection of exemptions to protect those assets, creditors, income information, budget, a list of executory contracts or leases, and other parties who are also liable for the debtor's debts.  The statements give information about the debtor's financial past, such as past income, payments to creditors, transfers of property, and closed bank accounts.
Bankruptcy attorneys request a significant amount of documentation from their clients in order to prepare the schedules and statements, including:
Insurance policies on all motor vehicles
Insurance policy on personal residence
Copies of all paystubs received in the last six months from each employer
Last two years Federal Income Tax Returns
Tax appraisal statement for any land or home
Mileage, options, and model information on all vehicles owned or in the process of buying
Valid driver's license and social security card
All paperwork from any previous bankruptcy cases
Bank statements for all bank accounts for the previous six months
Copies of all bills and notices from creditors received in the previous three months
Copies of all contracts for real estate purchases and/or appliance purchases
Any family court orders including child support orders and spousal support orders
Any documentation regarding child support arrears
Certification of completion of a credit counseling course
Copies of statements for all retirement and financial accounts
Most of these documents are available fairly easily.  However, income records can sometimes be difficult to get ahold of if the debtor doesn't keep paystubs.  Luckily, many employers now make paystubs available to download online.