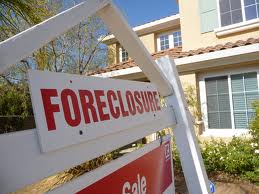 In bankruptcy debtors have several choices as to what to do with real property that is encumbered by a mortgage.  One option is to surrender their interest in the property to the creditor.  However, surrendering a house in bankruptcy is often misunderstood.  A bankruptcy case deals with personal liability for debt.  Bankruptcy does not transfer property from one party to another.  The transfer of secured property to a creditor or a third party is governed by state law.
To surrender a property in bankruptcy implies that the debtor does not wish to keep the property and wants to discharge the debt.  However, the transfer of property to the creditor or another party doesn't actually take place until the secured lender forecloses on the property or the debtor transfers his interest in the property to another party.  What does in fact happen is that the creditor's right to collect the debt from the debtor is altered.
In Chapter 7 bankruptcy surrendering a house will discharge personal liability of the debtor.  The debtor is no longer liable for the debt to the creditor.  Liability is eliminated.  In Chapter 13 bankruptcy the secured portion of the claim is discharged and uncollectable by the creditor.  However, any unsecured portion of the claim, which is calculated by subtracting the value of the property from the claim amount, is treated as an unsecured claim.  The debtor will have to pay this claim if he has disposable income that can be dedicated to paying the unsecured creditors as a class.  Whatever portion of the unsecured claims left unpaid at the end of the case are discharged.  Of course the rights of the creditors can be altered depending on the confirmation order.  If the confirmation order states that the creditor will accept surrender for value in satisfaction of their claim, then the creditor will not be able to collect the unsecured portion of their claim.