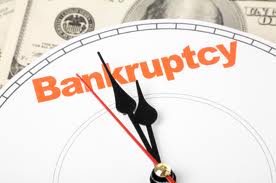 Are you unable to pay your bills in Wylie, Texas?  Managing a budget can become next to impossible when you have high interest credit cards, pay day loans, and revolving charge accounts.  If you are in a situation where you have the means to pay off these debts, then there is a light at the end of the tunnel.  But if you are like many Americans who are paying the minimum payments to their creditors, then your situation may never improve unless you take action.
You May Be Able to Eliminate Your Debt
Chapter 7 and Chapter 13 bankruptcy are federal statutes that may allow you to eliminate or reorganize your debt.  Once you file bankruptcy your bill collectors cannot contact you, sue you, take your property, garnish your account, or otherwise harrass you.  The bankruptcy automatic stay stops all collection efforts and will provide you with some much needed relief.  Once your case is filed you may be able to discharge your debt, which will permanently protect you from collection of many types of debts.  This discharge affects most types of debt and is permanent.
You May Be Able to:
Discharge credit cards, pay day loans, charge accounts, certains types of taxes.
Stop lawsuits from being filed against you or from continuing if you have already been sued.
Prevent your creditors from attaching liens against your property or garnishing your bank accounts.
Halt collection efforts by your creditors, including lawsuits, phone calls, collection letters, etc.
Bankruptcy is part of federal law.  It is not a debt settlement or debt consolidation program, which may require your creditors to cooperate with you in order for the program to work.  Chapter 7 bankruptcy may allow you to wipe out many types of debts with no payment.  Chapter 13 bankruptcy may allow you to reorganize your debt, protecting your property and discharging your debt.
Speaking with a Bankruptcy Lawyer About Your Situation is Free
I don't charge my clients for their initial consultaton.  I understand that money is tight right now.  I don't want to put any barriers between you and your getting the information you need.  Please call me, a Wylie TX bankruptcy attorney, to schedule your free bankruptcy consultation.