Understanding Chapter 13 Bankruptcy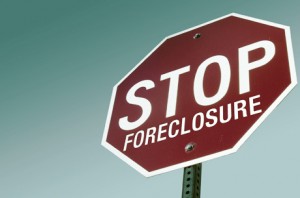 Chapter 13 bankruptcy allows debtors to repay some or all of their debts over a three-to-five year period.  Debtors in this type of bankruptcy case file a reorganization plan with the court.  This plan sets out what type of treatment the debtor wishes to provide each of the creditors in the plan.  The trustee and the creditors listed in the plan can either accept the plan as is or file an objection to confirmation.  Objections to confirmation basically say that the creditor (or trustee) does not like how they are being treated in the plan and gives a legal basis for why their objection should be granted.  Objections are filed for a lot of different reasons, including the interest rate paid on a claim, the amount of the claim, the valuation of collateral, and whether the creditor is receiving pro-rata or fixed payments.  Once all objections to confirmation are resolved the Chapter 13 reorganization plan is confirmed by the court.  Confirmation is when the bankruptcy judge signs an order stating that the plan is approved.
Treatment of individual creditors in the reorganization plan varies greatly depending on the type of claim they hold.  Secured claims are either paid outside of the bankruptcy plan through payments made directly to the creditor by the debtor, paid in the plan through a trustee, or the secured property is surrendered to the creditor and the debt discharged.  Priority creditors, which include child support, income tax, and attorney's fees for the bankruptcy case, are paid in full during the bankruptcy case.  Unsecured creditors may get paid in full, receive nothing, or receive a partial payment of their claim, depending on the debtor's ability to repay these claims in the bankruptcy case.
Debtor's file Chapter 13 bankruptcy cases for several different reasons.  Asset protection is probably the main reason why debtors file Chapter 13 bankruptcy cases.  Filing bankruptcy allows debtors to stop foreclosure of their home and prevent repossession of their car.  However, if the debtor wants to keep their car and home they need a way to satisfy the claim secured by their property.  The Chapter 13 plan provides a way for debtors to pay off their secured debt and protect their assets.  Some debtors file these cases because they need relief from their debt but are not eligible for a Chapter 7 discharge.  Chapter 7 discharge is limited to debtors who do not have the means to pay off their debt.  If the debtor does have some disposable income, then they may not be able to file Chapter 7 bankruptcy.  However, Chapter 13 bankruptcy may still allow them a way to obtain relief from their debt.
This information applies to Chapter 13 bankruptcy cases filed in Dallas, Plano, and other north Texas communities.  Please contact a local bankruptcy lawyer for more information about filing Chapter 13 bankruptcy where you live.