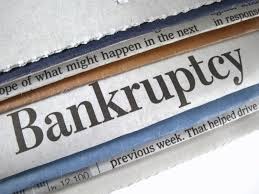 After filing bankruptcy, debtors receive notice of a meeting they have to attend.  The meeting is usually scheduled four to six weeks after a case is filed and is called a 341 meeting or a meeting of creditors.  The term 341 meeting comes from the section of the Bankruptcy Code that requires that this meeting take place.  The term meeting of creditors is sometimes used because creditors are notified of the meeting and invited to attend.  However, in practice creditors rarely attend these meetings.
There are several different documents that must be provided to the trustee at or before this meeting.  The debtor must send the trustee copies of their last two years tax returns at least seven days before the meeting is held.  Debtors must bring their social security card and driver's license to the meeting so that the trustee can verify their identity.  In additon, trustee's sometimes send requests to the debtor or their attorney for additonal documents.  These may include statements showing the balance of bank accounts, retirement accounts, or other financial accounts on the date of filing, copies of divorce decrees, and any other document that provides evidence regarding the value or existence of the debtor's property or transfers of property prior to the filing date.
At the 341 meeting of creditors the trustee will first confirm that the people attending the meeting are the people listed in the bankruptcy petition.  Next, the trustee will put them under oath and ask some preliminary questions.  Most trustees will then turn the meeting over to the debtor's attorney in order to allow them to question the debtor.  These questions are basic questions about their financial situation and the preparation and accuracy of the documents filed with the court.  The entire meeting of creditors usually lasts between five and ten minutes in Chapter 7 cases and ten to thirty minutes in Chapter 13 cases, depending on the complexity of the case, whether there is nonexempt property, and whether or not creditors do in fact attend the meeting.