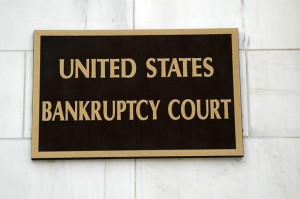 The automatic stay is a federal injunction that prevents most types of collection activity against the debtor without permission from the bankruptcy court.  The stay goes into effect immediately upon filing of the bankruptcy petition and continues until the debtor receives a discharge, the case is dismissed, or the bankruptcy court lifts the stay.  This protection will stop lawsuits, prevent foreclosure, repossession, eviction, bank levies, wage garnishment, and creditor harassment.
Creditors can lift the automatic stay by filing a motion for relief with the bankruptcy court and obtaining an order lifting the stay.  Judges lift the automatic stay in bankruptcy cases for a variety of reasons including failure to maintain insurance on secured property, failing to make post-petition payments to the creditor when required, and when the debtor indicates in their bankruptcy documents that they intend to surrender their secured property to the creditor.  Once the stay is lifted the creditor can take steps to collect debt or recover property as allowed by the order granting relief and state law.
Creditors who violate the automatic stay may be the subject of a motion for contempt or an adversary proceeding filed in the bankruptcy court.  Debtors may be able to recover actual damages, including money or the value of property seized, damage to credit rating, and punitive damages.  Debtors who seek to enforce the automatic stay must show that they gave notice of the bankruptcy filing to the creditor.  Debtors who know that they are in danger of losing property to a creditor should notify them immediately upon filing the case to prevent the property from being seized before the creditor receives notice of the filing by mail.
Disclaimer: I am a bankruptcy attorney practicing law in north Texas.  I represent clients from Plano, McKinney, Allen, Wylie, Sachse, and other nearby Texas communities in Chapter 13 cases.  The information contained in this web site applies to bankruptcy law in the Eastern District and Northern District of Texas.  For information about the automatic stay and the protections it provides contact a local bankruptcy lawyer.