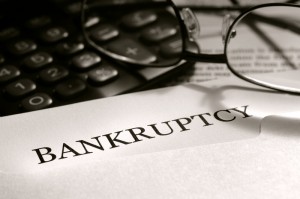 Debtors in Chapter 13 bankruptcy cases file plans to reorganize their debts.  These plans basically state that the debtor will pay a trustee a plan payment each month for thirty-six to sixty months.  The trustee takes that money and disburses it to the creditors listed in the plan.  The plan eventually alters the creditor's rights to collect the debt.
Until the court approves the plan at a hearing called confirmation, the plan is simply a proposal by the debtor.  Creditors and the Chapter 13 trustee are given an opportunity to review the plan and file an objection if they believe they aren't being treated reasonably.  Objections are filed for all sorts of different reasons.  Creditors might file an objection because the claim amount, interest rate, or valuation of their collateral, is listed incorrectly in the plan.  They might also object because they don't like the payment terms, such as being paid pro rata rather than in set and equal payments.
Trustee objections usually fall into one of three categories.  First, there is some defect in the paperwork.  For example, the trustee might object if information hasn't been provided to the trustee or the schedules or statements are incorrect in some way.  Second, trustees object to plans because the debtor's schedules do not show that the debtor can afford to pay the plan payments.   This type of objection is called a feasibility objection.  Third, trustees object to confirmation because plans don't provide enough money to the unsecured creditors.  This is called a good faith objection.
Once all objections are resolved, by agreement between the parties or by hearing in front of a judge, the plan is confirmed by the bankruptcy judge.  Confirmation changes the rights of the creditors.  However, in north Texas it does affect the claim amount to be paid.  Claim amounts are initially estimated in the plan but are more precisely set out once the proof of claim is filed.