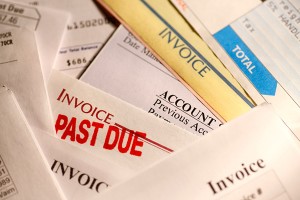 Disabled veterans who meet specific criteria are excluded from the means test in Chapter 7 bankruptcy cases.  The test for exclusion from the means test has two parts.  First, the debtor must be a disabled veteran, as defined in 38 U.S.C. § 3741(1).  Second, the indebtedness must have occurred primarily during a period in which he was on active duty or while performing a homeland defense activity.
According to 38 U.S.C. § 3741, a disabled veteran is a veteran entitled to compensation for a disability rated at 30 percent or more.  If a veteran was discharged or released from active duty because of the disability, then he is also considered a disabled veteran under this statute.
Exclusion from the means test does not guarantee eligibility for a Chapter 7 discharge.  The debtor may still be ineligible because of a prior discharge, or because a discharge would be inappropriate based upon the totality of the debtor's circumstances.  The U.S. Trustee brings motions to dismiss based upon the totality of the circumstances argument.  In my experience, these types of motions are most common in situations where the debtor has significant net monthly income left over after paying their expenses, even though they pass the means test.
The argument is that if the debtor can afford to pay some of their debt then they should do so, even if they qualify for a discharge under the means test.  This situation is common for debtors who receive social security benefits, because that type of income does not have to be considered as income on the means test.  Totality of the circumstances arguments can also often be made for disabled veterans who do not have to complete the means test, and debtors whose debt is not primarily consumer debt, who also do not have to complete the means test.  I don't have access to statistics showing how often these types of debtors are targeted for motions to dismiss.  I am simply pointing out how a debtor might qualify for a Chapter 7 discharge based upon the means test but still have significant net monthly income on their schedules.