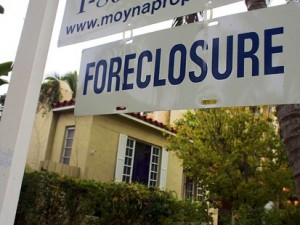 Filing Chapter 13 bankruptcy involves preparing and filing about a dozen different forms.  Each of these forms requires a large number of documents which are used to obtain the information to fill them out.  When I am retained by a client to file bankruptcy I give them a list of about fifteen different types of documents that I need.  Some cases have unusual facts or assets and require additional documents.  Don't be scared off by this information.  The documents that are requested by bankruptcy attorneys are usually things you have around the house already, like bank statements, tax returns, and pay stubs.  However, the vast amount of information that has to be reviewed in preparation for a bankruptcy filing means that the process of getting prepared to file usually takes about five to seven days in my office.
Sometimes my clients need to get their case filed fast.  The reason for this is usually to stop a foreclosure or a repossession.  In these types of situations, acting fast can be the difference between saving a house and losing a house.  When a client comes to me with this type of problem, I can get their case filed the same day.
Bankruptcy attorneys can file emergency petitions (also called barebones petitions) to stop foreclosure and repossession.  These consist of the petition itself, a form 21 which verifies the debtor's social security number, a matrix (mailing list of creditors), and a certificate of completion of a credit counseling course.  After filing these documents a case number is assigned which can be used to stop the foreclosure or repossession.  The debtor has 14 days to file the remaining documents in the case, and this deadline can be extended to 28 days if needed.  Once the emergency petition is filed the debtor must act fast to provide to their attorney the documents needed to complete the petition.  If these documents aren't filed before the deadline then the case will be dismissed, which lifts the automatic stay protection.