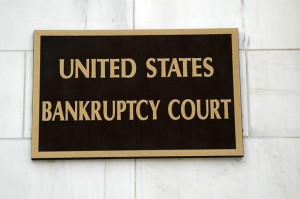 The idea behind bankruptcy is to provide a way for individuals who cannot pay their debt to obtain debt relief.  Bankruptcy usually results in a loss for the creditors.  Even in Chapter 13 bankruptcy cases in which the debtor is proposing to pay back 100% of their unsecured creditors, the debt collectors lose money, because their principal is paid back without interest.
When debtors file bankruptcy but propose to continue paying for luxury items in their schedules or in their Chapter 13 plan, trustees tend to get perturbed.  The idea is that proposing to keep luxury items but not pay back debt is a bankruptcy case filed in bad faith.  So what is a luxury item for bankruptcy purposes?  Timeshares in which the debtor makes monthly maintenance payments are luxury items.  Country club memberships, motorcycles if they are not the debtor's primary mode of transportation, boats if not used in the debtor's profession, high cable and satellite television bills, and cars with high monthly payments are all examples of luxury items.
Keep in mind that the problem is not ownership of a luxury item.  Debtors in Chapter 7 can keep any asset that they can exempt.  The issue is agreeing to continue making monthly payments for the support of the luxury items at the expense of the creditors.
These assets (and expenses) are treated differently depending on which Chapter of bankruptcy was filed.  In Chapter 7 bankruptcy cases, keeping luxury items can be deal-breaker.  The trustee may object to the debtor receiving a bankruptcy discharge if they are proposing to continue making payments for a luxury item.  The idea is that if the debtor wasn't making this expense then there would be money to pay the creditors.  If the debtor gives in and decides to discontinue the monthly payment, then after removing the expense form their schedules they may have too much money available to continue in the Chapter 7 case.  At that point the trustee may file a motion to dismiss the case or it may be converted to Chapter 13.  In Chapter 13 cases trustees will object to confirmation and try to prevent the court from approving the reorganization plan, unless the debtor is proposing to pay back all of their debt.