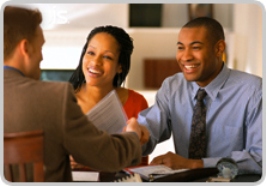 If you need to file bankruptcy then you will have no difficulty finding an attorney to represent you in your case.  There are literally dozens of bankruptcy attorneys in Dallas/Fort Worth advertising representation in Chapter 7 and Chapter 13 cases.  Notice I said you would have no difficulty finding an attorney.  I did not say you would find a good attorney.  Good attorneys are like good doctors, dentists, and mechanics; they can be hard to find.  And finding a bad attorney can be a very expensive mistake.
So, how do you find a good bankruptcy attorney?  I happen to like the old-fashioned way of asking friends and family for referrals.  However, you may be a little embarrassed that you need to file bankruptcy and perhaps you don't want to share your personal business with family and friends.  I completely understand.
Luckily, this is the 21st century and you can find just about anything online.  Don't jump on your computer and start searching for bankruptcy attorney web sites.  At first, you should be more interested in what other people are saying about them than what they are saying about themselves.  Try searching for bankruptcy attorneys in your area and look for listings with reviews.  Search engines like Google have become very sophisticated in identifying fake reviews, so if you see reviews on these web sites then they are most likely posted by real people and not by the attorney.  I always like to start with the bad reviews.  What are the people that are giving the worst reviews saying?  The biggest complaint that clients have about their attorneys are that they do not return phone calls, emails, etc.  If you see these types of complaints then move on.  You don't want an attorney that is difficult to get on the phone.  You may also want to check web sites that help clients find attorneys, like Avvo.com and Martindale.com.  These types of sites allow clients to review their attorneys as well.
If you do happen to hire a good attorney, then tell people about it.  If your attorney returns your calls in a reasonable amount of time, responds to emails in a way that is easy to understand, treats you respectfully, and follows through with what they promised when you hired them, then give them positive reviews online and send your friends and family to them.  When you let someone know they are doing a good job and that it is appreciated, that person is much more likely to continue to go the extra mile.  Attorneys are human beings too.  We like to know that we are appreciated.  In addition, your reviews help other people find good legal representation.