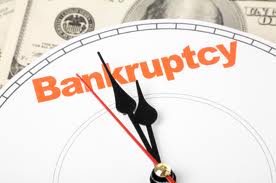 The first step in filing Chapter 13 bankruptcy is to find a local attorney with bankruptcy experience.  It is important to find someone with experience practicing in the district in which you will file because cases can be very different from one district to the next.  After hiring a bankruptcy lawyer you will need to fill out a workbook and provide documents to him so that your petition can be prepared.  While you are waiting for the petition to be prepared you should take a credit counseling course.  The certificate will be filed with your petition.
After the petition has been prepared and you have had a chance to review and sign the documents the case is filed.  The filing date is when the bankruptcy case actually begins.  About seven to ten days after the case is filed you will receive notice of the 341 meeting.  The 341 meeting is your meeting with a trustee to review your case.  This meeting usually takes place about 30 to 45 days after the bankruptcy case is filed.  After the 341 meeting your attorney starts getting ready for your confirmation hearing by reviewing and attempting to resolve any objections to confirmation that are filed.  These hearings usually take place about a month or two after the 341 meeting.
After the plan is confirmed, the next step is TRCC.  TRCC stands for Trustee's Recommendation Concerning Claims.  This is the step in the bankruptcy process in which the trustee reviews all of the claims filed in the case and determines whether or not to object.  The trustee also reviews the plan in its current form to determine whether or not a modification is needed in order to pay the claims filed in the case.  Debtor's attorney's also review the claims to determine whether or not they have grounds to object.  TRCC is the last major hurdle in a Chapter 13 bankruptcy.  After this hearing and any subsequent plan modifications, the debtor continues to make payments under the plan until they complete their case.