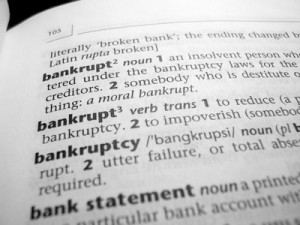 When a debtor surrenders a home, the mortgage lender must lift the automatic stay in order to foreclose on the property.  Lifting the automatic stay requires that the lender file a motion in the bankruptcy court and obtain a court order.  The process can take several weeks.  After the stay is lifted, the lender must send out several notices regarding the foreclosure sale, and in Texas, these sales can only take place on the first Tuesday of the month.  The bottom line is that the debtor usually knows the house is going to be foreclosed months before it actually happens, so there is no surprise element to the surrender.
Surrendering a vehicle in bankruptcy should be handled in a different way than surrendering a house, in order to prevent unnecessary inconvenience.  The lender must lift the stay before the vehicle can be repossessed.  So, most lenders will wait until the debtor's Chapter 7 bankruptcy case ends and the stay lifts before repossessing the vehicle.  If the debtor is in a hurry to take possession of the vehicle or if the bankruptcy case was filed under Chapter 13, then the lender might file a motion to lift the stay.  Once lifted the lender can simply pick up the vehicle without further notice.  This can be very inconvenient to the debtor.  Imagine coming out of the grocery store with a couple hundred dollars' worth of groceries, much of it perishable, only to find that your vehicle is gone.
It is much better to make arrangements to voluntarily surrender the vehicle to the lender, which gives the debtor control of how and when the surrender takes place and prevents the lender from having to hire a tow truck.  Surrender of the vehicle can usually be made at the place the vehicle was purchased or at one of the branches of the bank that loaned the money.  When voluntarily surrendering property it is a good idea to make a note of when and where the property was left and who the keys were given to.  If possible, get a receipt acknowledging that the property was surrendered.