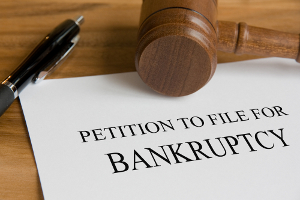 Chapter 13 Trustees are attorneys appointed by the Office of the U.S. Trustee to oversee the Chapter 13 bankruptcy process.  They are private parties and not government employees.  When a Chapter 13 bankruptcy case is filed a bankruptcy estate is created.  The Chapter 13 Trustee administers the estate.
Administering the bankruptcy estate means a lot of different things.  First, the trustee collects the plan payments from the debtor each month and disburses those funds as per the terms of the confirmed plan.  The trustee also reviews the documents filed in the case, meets with the debtor at the 341 meeting, and appears at the confirmation hearing where the debtor seeks court approval of the plan.  If necessary, the trustee will object to confirmation of the plan, if the debtor's plan doesn't follow the Bankruptcy Rules.
The trustee reviews the claims filed in the case and files objections to those claims and then determines whether or not the confirmed plan is sufficient and provides enough funds to pay the creditors that are supposed to get paid in the case.  If the plan is insufficient then the trustee will file a plan modification to increase the plan payments or else require the debtor to modify the plan.
The trustee will also file motions to dismiss the case when the debtor isn't making payment as per the terms of the plan or fails to supplement their documents.  From time to time the trustee may also review the debtor's income to determine whether or not the plan payment should be increased, due to an increase in monthly income.
Chapter 13 Trustees get paid for their work from the money they disburse.  Trustees are paid a percentage of all funds disbursed by the trustee.  The percentage is set by the Office of the U.S. Trustee and varies from district to district.