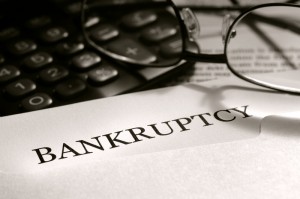 A Chapter 7 bankruptcy trustee is appointed to oversee the bankruptcy estate when a petition is filed.  Trustees are not government employees.  They are attorneys appointed by the Office of the U.S. Trustee to administer Chapter 7 bankruptcy cases.  These lawyers have many duties in a bankruptcy case.
First, the Chapter 7 Trustee reviews the bankruptcy petition, schedules, statements, and other documents filed in the case.  They ensure that the information is complete and appears to be correct.  They review the income records provided to the trustee and ensure that they are consistent with the information contained in the means test and the schedules.  When they find inconsistencies they may request additional documents or bring the problem to the attention of the Office of the U.S. Trustee.
Next, the Chapter 7 Trustee presides over the 341 meeting of creditors.  This meeting takes place approximately 30 to 45 days after the case is filed.  At this meeting the trustee examines the bankruptcy debtor under oath, and asks questions about their documents.  Creditors rarely attend the hearing but if they do the trustee oversees the questioning.
Chapter 7 Trustees also liquidate nonexempt property and disburse the funds to unsecured creditors.  Exemptions are laws that allow debtors in bankruptcy cases to keep certain types of property up to the values specified in the exemptions.  When a debtor has property that exceeds the value allowed under the exemption or that is not covered by an exemption at all then the debtor has nonexempt property.  Trustees take the nonexempt property, sell it, and then make payments to the creditors listed in the schedules.
Chapter 7 Trustees can also avoid certain types of transfers.  For example, if a debtor gives property away before filing bankruptcy then the trustee may be able to go after that property for the bankruptcy estate.  Similarly, if a debtor pays off a debt to a relative then the trustee may require that the money be turned over so that it can be paid to all of the creditors equally.