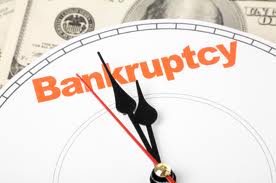 In Chapter 7 and Chapter 13 bankruptcy, the costs of filing typically fall into two categories:  up-front costs and costs that are incurred after filing.  Both types of bankruptcy filing requires a court filing fee.  The filing fee for Chapter 7 cases is $306 while the filing fee for Chapter 13 cases is $281.  In both cases the debtor's attorney will need to order copies of credit reports in order to complete the schedules filed with the court.  Credit reports typically cost between $40 and $50.  Debtors must also complete a credit counseling course before the case is filed and a financial management course after the case is filed.  The cost of both of these courses totals around $40.
Unless they have a family member or friend that is willing to work for free, then debtors will usually have to pay an attorney to represent them in their case.  Our fee for Chapter 7 cases filed in our office ranges from $1,200 to $2,500, depending on the complexity of the case.  For a typical Chapter 7 consumer bankruptcy case we charge $1,600.  That brings the total out of pocket cost of a Chapter 7 bankruptcy case to around $2,000 for attorney's fees and costs.  This amount has to be paid before the bankruptcy case is filed.  Debtors who have nonexempt property may also incur additional costs after the case is filed.  Trustees in this type of case liquidate the debtor's nonexempt property and pay the proceeds to the creditors listed in the schedules.  Most debtors do not have nonexempt property so there is no liquidation of assets.
In Chapter 13 bankruptcy, debtors pay an upfront cost for attorney's fees, usually between $300 and $700, and then pay the remainder of the fees as part of their Chapter 13 plan.  The total attorney's fees in Chapter 13 cases is around $3,500.  Debtors also make payments to a trustee each month, who takes that money and pays it to the creditors.  I have seen plan payments range from $17 to $3500 monthly.  In order to get a better idea of the total cost of filing Chapter 13 bankruptcy, debtors should contact a local bankruptcy attorney.  All information in this article is accurate as of September 26, 2013 and applies to bankruptcy cases filed in the Eastern District of Texas.