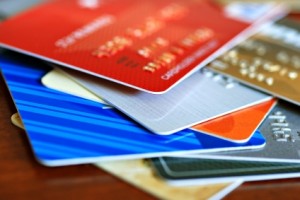 Are you being harrassed by bill collectors in Sachse, Texas?  If you are tired of receiving threatening letters, telephone calls at work and home, and worrying about being sued by your creditors, then do something to stop it.  The Bankruptcy Code gives you a way to stop bill collectors in their tracks.
Put an End to Creditor Harrassment
When you file bankruptcy an automatic stay goes into effect, which stops your creditors from attempting to collect debt from you.  As long as you are in the bankruptcy case, they can't call you, sue you, harrass your friends and family, garnish your bank accounts, attach liens to your property, or any other attempt to collect a debt.  Once the bankruptcy case is completed and you receive a discharge the stay becomes permanent.  Your creditors can no longer collect any debt discharged in the bankruptcy case and most types of debt are discharged in bankruptcy.  There are a few exceptions, so it is important to discuss your specific situation with a qualified bankruptcy attorney.
Free Consultation With a Bankruptcy Lawyer
Bankruptcy may also allow you to stop foreclosure of your home, repossession of your vehicle, garnishment of your wages for taxes, student loans, child support arrears, and provide you a way to reorganize your debts so that you can protect your property and pay for secured debt under a repayment plan you can afford.
If you think it sounds to good to be true, well it isn't.  Over a million bankruptcy cases were filed last year.  Most of them were filed by people just like you who were in a financial bind and needed relief from their debt.  You have options.  You can either struggle for years with your debt or you can make the decision to do something about it.
Contact Us
I have represented thousands of clients in Chapter 7 and Chapter 13 bankruptcy cases and not one of them paid for their first meeting with me.  I don't charge my clients for their initial consultation because I want them to get the advice they need without worrying about the cost of meeting with an attorney.  Please call me, a Sachse TX bankruptcy attorney, to discuss your financial situation.